Welcome
Your experienced team of professional plumbers dedicated to provide you with quality service with competitive pricing for todays demanding commercial and residential environment. If you are experiencing from plumbing probelms, drain cloggage or leaks, we can help you. Give us a call so that our professional technicians can evaluate the situation and provide you with a free estimate.
Portfolio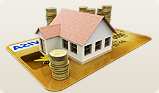 Residential Services
Call ABCO Plumbing Services for our dependable crew to repair your plumbing problem. We understand that plumbing issues are major inconveniences. Our experienced plumbers are reliable and efficient. We'll arrive on time and service your plumbing need in a timely manner. Our goal is to minimize the inconvenience a clog or leak can cause so you can enjoy your home.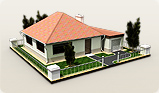 Commercial Services
We offer commercial plumbing repair and preventive maintenance programs to businesses in the DC Metropolitan area. Our team of professional plumbers provide expert plumbing advice and services to meet all of your commercial plumbing needs.
Gas Works
ABCO Plumbing provides Gas works repair and maintenance services for commercial businesses such as restaurants, medical facilities, corporations, office buildings, industrial facilities, and property management companies in the DC metro area.
ABCO Plumbing Company LLC © 2011